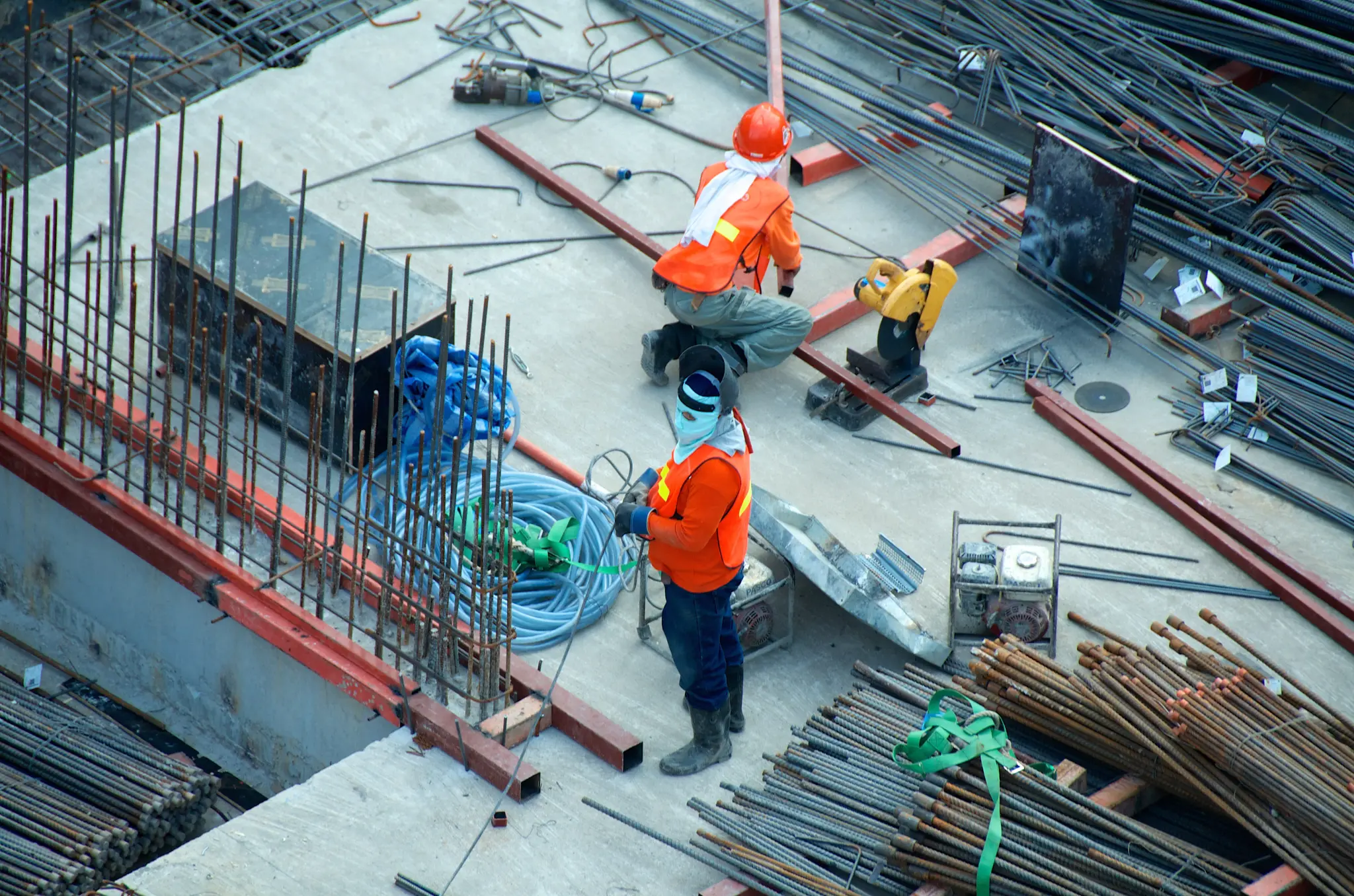 December 20, 2021
6 tips to Grow Your Construction Business
By Rachel Conceiao
Covid has been a dramatic factor in construction, but according to economists construction spending is on the rise dramatically, and it doesn't seem like covid will be slowing it down. After interviewing several successful general contractors their consensus was that there is ample opportunity for growth in the private and government sectors. Here are six ways they said were imperative to growing your construction business.
Tip Number 1: Stay on Schedule  
This is one of the most important tips when growing your business as consistency is key. When projects are completed effectively and on their respected schedule trust is built between the contractor and their client. Building trust with clients is important as trust with potential clients can lead to securing new projects.
This is one of the most important tips when growing your business as consistency is key. When projects are completed effectively and on their respected schedule trust is built between the contractor and their client. Building trust with clients is important as trust with potential clients can lead to securing new projects.
What You Can do to Stick to your Schedule
Make sure your trades know your committed schedule.
Ensure your own project staff know the committed schedule and know the importance of finishing on time.
Ensure all project stakeholders know the importance of timely communications. (Stakeholders include the client and all the consultants).
Start communications with Authorities very early so that they know the importance of timely permits, approvals and inspections.
Start the commissioning process at the beginning of the project so that all trades understand the process and become committed.Ensure your staff and all trades have the material and equipment they need.
The delivery schedule must be reviewed on a weekly basis to ensure changes can be accommodated.
Tip Number 2: Communication is Key
Doing your best to stick to your schedule is important but unforeseen problems can always happen, and in those situations how you communicate with clients and other stakeholders will make or break a project.

Being able to properly communicate the issue, remain clear and concise during negotiations, and provide reasonable claims should anything go wrong, are all vital in succeeding in the industry. Beyond the unexpected, it never hurts to remain in constant communication with the project owner, subcontractors, and any other parties involved.
We Strongly Suggest Making Sure You:  
Establish regular meetings with the Owner and Architect and review schedules.
Create a list of documents to review at all Owner/Architect meetings such as list of shop drawings, list of RFIs (Request for Information), Change Notices, Change Orders, material sample submissions, and status of mockups.
Establish a two-week look ahead schedule with trade foremen to achieve trade engagement and commitment.
Tip Number 3: Maintain a Growth Mindset
Maintaining a growth mindset is crucial if you want to succeed in construction. To grow as a company each project should be an opportunity to learn what is working and what isn't so you can adjust accordingly. Any issues that came up should be addressed and any successes should be noted for future reference. If you didn't learn something new from a project, you didn't look hard enough.
Some Questions to ask Yourself When Reviewing a Project:
Was the project completed on time? If not, what caused the delays? What earlier actions could have prevented the delays?
Were the stakeholders advised that their actions were causing delays? Did we make use of all the notice provisions in the contract?
Did we advise the trades soon enough to mobilize on site and prepare to start their scope work?
Did we have the site prepared to enable the trades to begin their work when required according to the schedule?
Did we carry out the required safety procedures? Could we have prevented the injuries that occurred?
Could we have managed the progress of the work more efficiently?
Did we manage all Change Orders efficiently?
Did we manage the close out and commissioning procedures efficiently?
Did we manage the client and consultants fairly? Did we improve our relationships with the client and consultants?
Would the project have succeeded better if we would have used BIM?
Would the close out procedure been more efficient if we would have used readily available software to manage the process?
It is also equally as helpful to be keeping up with the latest technological trends. While it is a lot of work to incorporate new tech into your existing workflow, there are many tools that would drastically improve efficiency and increase your returns.
Tip Number 4: Read Your Contracts!
Contracts are probably the most important part of any job as they dictate all the steps along the way. They frequently favor the project owner, therefore thoroughly reviewing the contract every single time is a must. It's particularly important to read through the clauses as they are often what could make a contract undesirable.
Tip Number 5: Choose your Subcontractors Carefully
Your project will only run smoothly if subcontractors hold up their end of the bargain. The last thing you want are subcontractors producing less than desirable results that are then attributed to your quality of work.

Ensuring every party involved can get the job done to your standards is a must. While this does become much easier with experience, a subcontractor's price is usually a good indicator of performance, and while lower prices are tempting, you should always remember that prices are usually low for a reason, and you get what you pay for.
How to select good subcontractors:
The subcontractor has reviewed all the bid documents and understands the scope, schedule, project constraints, site logistics.
The subcontractor has qualified supervisory and management staff with relevant experience.
The subcontractor has submitted a bid that complies with the bid documents.
They can provide the required insurance and bonding requirements.
The subcontractor has sufficient manpower to complete the self-performed work.
They have a safety policy.
How to select good subcontractors: 
Choosing a price is important. Deciding what you can produce is difficult but pricing your service fairly is a way to maintain growth, so you should ensure that your bids aren't too low. In fact, one prominent insurer noticed a consistent trend where the majority of contractor defaults came from contractors whose bid was 5%+ less than the second lowest bidder.

Despite a lower price certainly being more appealing to all project owners, especially the government, you need to be reasonable with your bids. It is crucial that you study the scope of the project very thoroughly. The cost estimate must accurately reflect the entire scope of the project. It should ensure that appropriate costs are included either by the relevant subcontractor, or line items carried in the GC's cost estimate to cover scope gaps. If the estimator has not included cost for scope gaps, the process of awarding the trade contracts upon winning a contract will be very painful, since there is not enough money to cover the entire scope of work.

While having a slightly less competitive bid is not favorable, especially when first starting off, it is much worse being unable to complete a project within your contract price.
There are a handful of clauses to lookout for:
Liquidated damage clause:
The purpose of a liquidated damage clause is to encourage contractors to complete projects within a specified time by charging them a 'liquidated damages fee' should they be late. If the project deadline is closer than you suspect would be enough time to finish the project and the liquidated damages fee is very high, you may want to think twice before taking on the job.  
Indemnification clause:
Indemnification clauses are used to manage risk by offloading it from one party to another; Project Owner to General Contractor, for example. This clause essentially states that any third-party claims made against project owners will be covered by the general contractor. This clause becomes problematic if the general contractor is required to assume unlimited risk as it can cause very high costs should something go wrong.
‍
Notice Provisions: Notice clauses establish the number of days a general contractor has to respond to a change notice. It's important to ensure the number of days given is reasonable as larger changes may require more time to address.
   
Remember, the best project you never won is the one with a bad contract! 
Follow us on
Instagram
for more content!